BC Lawn Care: Seneca's Premier Lawn Care Service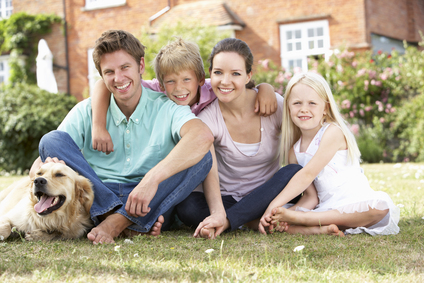 Regardless of whether you own a house or a business in Seneca, the first thing that most people will remember is the appearance of your lawn or your landscaping. Trust our landscaping professionals to improve the value of your Seneca business or home with professional horticulture design and lawn care maintenance services. Call us today at 864-859-5987 for a free estimate for residential and commercial landscaping.
Your Seneca Landscaping & Lawn Care Specialists
With our exceptional lawn care and landscaping services, you can be confident that your home or office landscape design stands out from the rest of your neighborhood. From lawn care and landscaping to irrigation and hardscaping, expect nothing but the best from us!
BC Lawn Care offers our Seneca customers outdoor property maintenance and landscaping services that are eco-friendly and ensure that their lawns remain lush, beautiful, and green in the years to come. Let one of our professional Green lawn maintenance and landscaping contractors transform your Seneca green lawn into a gorgeous landscape by contacting us today!
Premium Seneca Landscape Design & Consulting
With best-in-class designers and consultants, we can provide quality landscapes for your residence or commercial property. All of our Seneca landscape design consultants are highly skilled and knowledgeable in their profession. We're trusted experts in the landscape and lawn care industries because we stay updated on the latest trends, tools, and techniques.
Innovative Seneca Pavers & Retaining Walls
Hardscaping features like rock paver pathways, retaining walls, patios, fountains, ponds, and dry creeks installed by our Seneca hardscaping professionals give your landscape a unique look. The art of mixing different materials like brick and natural stone is a passion for our Seneca landscaping company, and it set us apart from the competition.
Call On The Experts For Commercial Landscaping & Lawn Care In Seneca
Keeping your commercial property in looking great is one of the keys to having a successful business in the Greenville area. Dazzle your clients and customers with a gorgeous landscape design that is perfectly maintained for your business needs and provided by our lawn care professionals at BC Lawn Care in Greenville, South Carolina.
Our commercial lawn care experts at BC Lawn Care in Seneca will make sure your commercial property always looks great. They can ensure you have a beautiful landscape explicitly designed the way you want and provide you with the high-end landscape your business deserves.
As your professional Seneca landscaper, BC Lawn Care strives to provide our commercial business customers with meticulous lawn care and landscaping services that include routine upkeep. Contact our office today to find out more about our commercial lawn care services and how our Seneca commercial lawn contractors can transform your business into a beautiful landscape!

The Services We Provide in Senecay, South Carolina
If you are looking for expert landscapers in Seneca, South Carolina or surrounding areas then please call 864-859-5987 or complete our online request form.